I'm very pleased to say that I'm back hooking again, after a substantial break. I don't know wether I lost my crochet-mojo or that life got in the way with the move and everything else going on in the background!
I've not been crocheting for myself either, which is a big change! A lot of the WIPs on the go at the moment are for IQ. I was bought the
Little Crochet book by Linda Permann
for my birthday last year but didn't want to make anything from it because I knew IQ would grow out of it, probably before I'd even finished the piece. Ha! All of the items in the book are the sweetest things, from blankets and bears, to ponchos and jumpers and with so much to choose from I felt a bit stumped as to what to start first.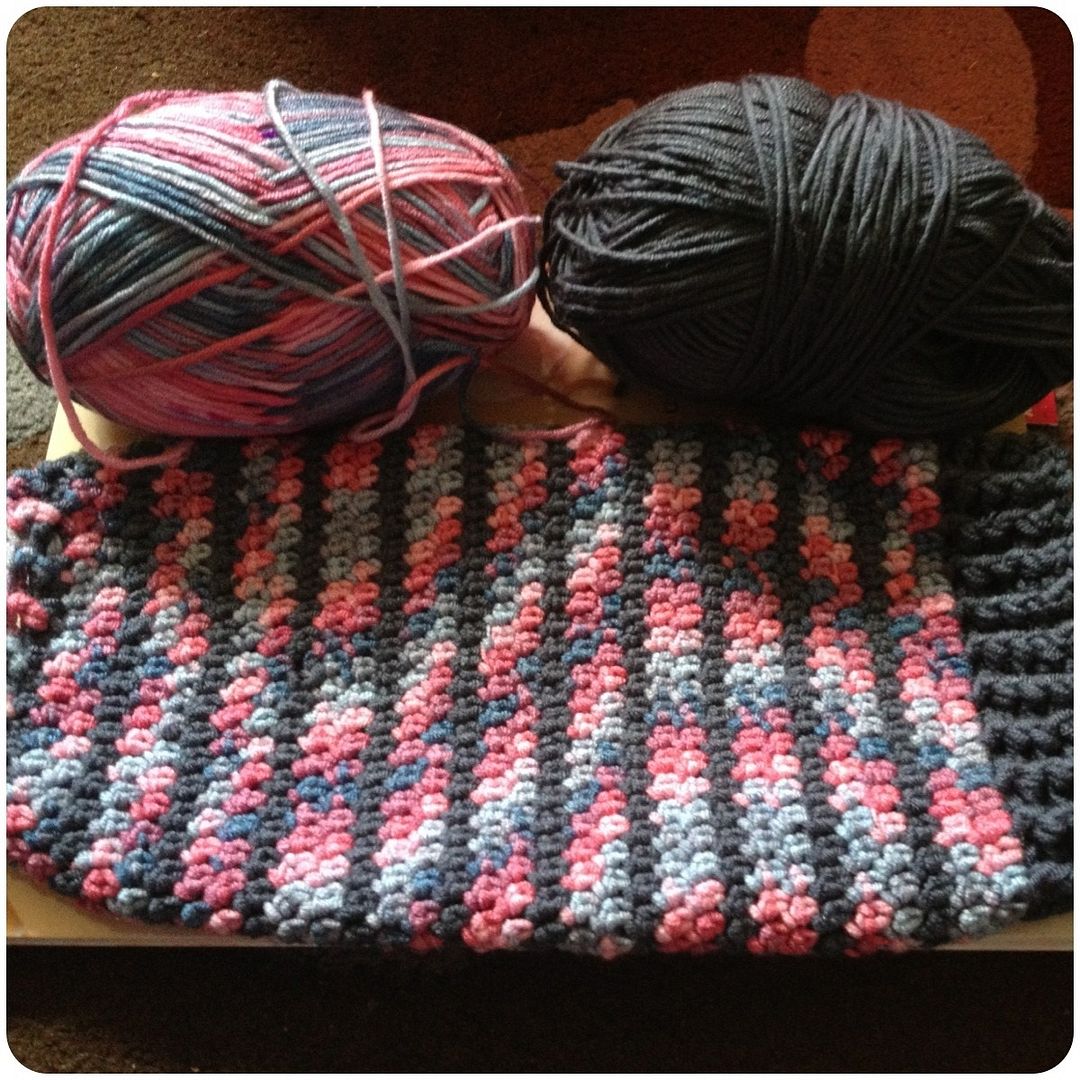 Funky legwarmer
My first project started from the book are the
Cozy Crawlers
leg warmers. I've been carrying IQ a lot recently (in my new fancy-schmancy Ergo Sport!) and as the weather is about to turn much colder, I thought these would be perfect for keeping her pokey out legs warm on our daily walks. I've decided to make them out of Patons' Smoothie DK cotton yarn. It's an absolute dream to work with and the variegated colour-way means the leg warmers are looking pretty funky! I've finished 1 leg warmer and am having a bit of a break before I start the other one, as 60 odd rounds of extended single crochet makes my hands hurt after a while.
The next pattern I've started from the book is the gorgeous
ribbed cardigan
. I just adore the pointy elf like sleeves and motif yoke. I've gone a bit 'out there' the the yarn I'm using and have chosen Rico Baby Essentials cotton in a sky blue. I've made a few of the motifs and am halfway through the back. The shaping is so clever, using a mixture of HDC, DC and TDC the bottom has so much body and shape. It's looking so gorgeous, I can't wait to finish it up already. But, it's taking me quite a while as I've only got a limited 2 hours or so each night to work on things. I really hope I can finish the cardigan before the weather turns really cold.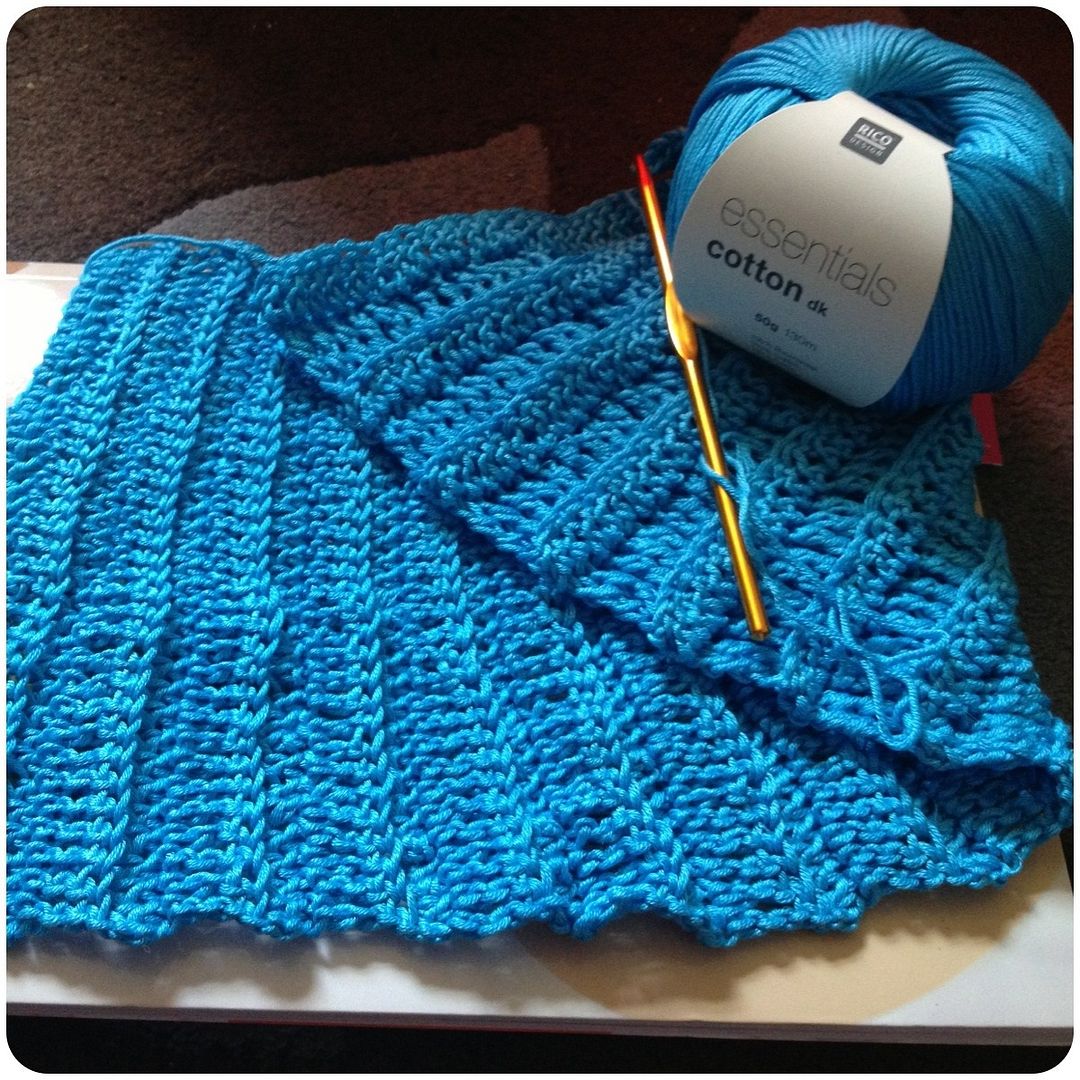 The start of the cardigan
I've also been working on a few other projects for some special little people who are making their first appearances to this world over the next few months. I can't share on here though, as I know one of you (Samboy) will see!
See, told you I've been busy!