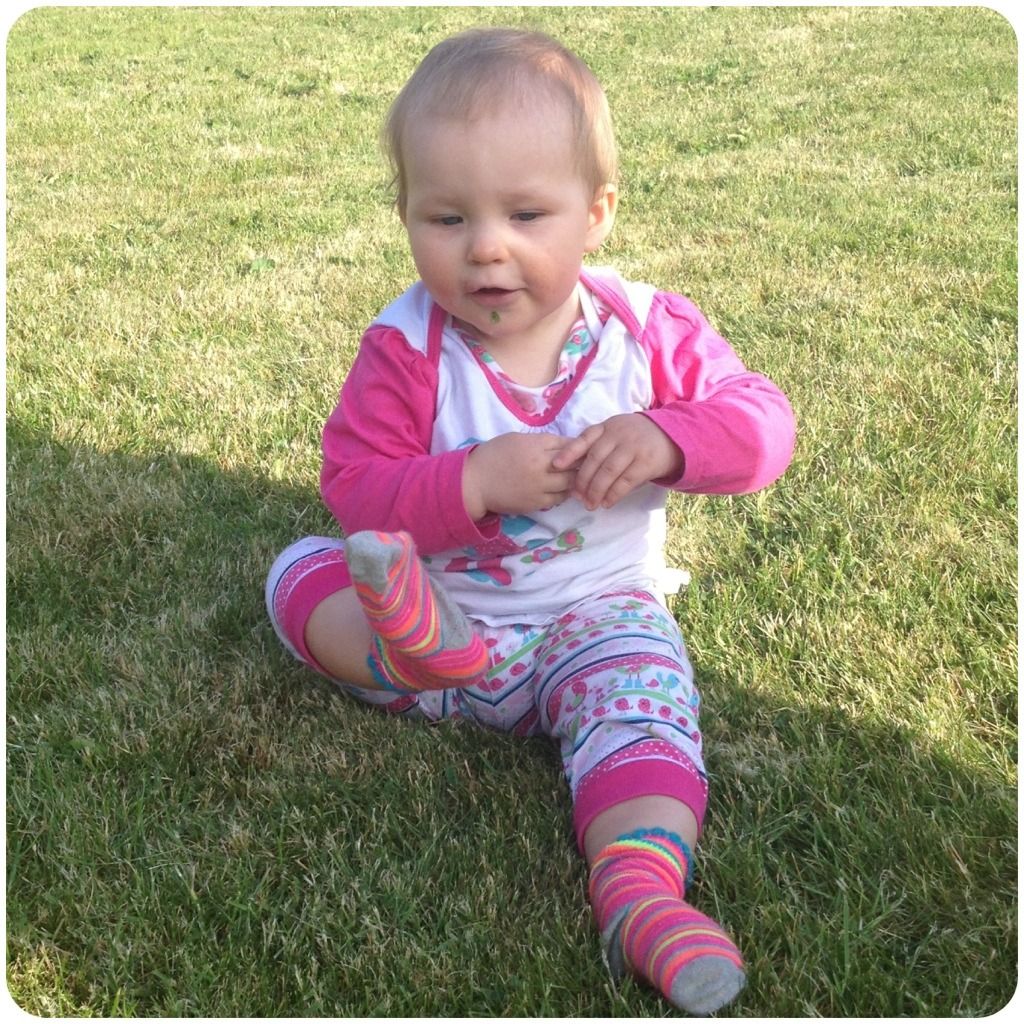 Squish enjoying Nannie's Garden
The weekend just passed was the busiest we've had for a long time. We left Devon on Thursday and headed back up to Wales. We always leave early so that IQ naps while we drive and wakes up fresh faced when we arrive. The weather was gorgeous and the drive was wonderful.
We had a house viewing planned for Thursday afternoon. It was a house we'd seen over and over again on Rightmove and loved it but it got overlooked as it was a little out of our price range. After having a chat at the beginning of the week, we decided that we could probably 'just' afford it so booked in for a look. We waited a little while past our viewing time as the estate agent was running late. This gave us enough time to have a look at the back of the property as well as walk around the neighbouring streets. The outside view didn't really give much away though!
When the agent arrived he welcomed us and showed us into the house. As soon as the front door opened and we stepped inside, Andi & I looked at each other and gave the 'wow, impressive' side glance. We had a really good look round and loved what we saw. Two living rooms with open fires, a huge kitchen diner with enough space for our 6 seater dining table (and plenty of walking around room) and great sized bedrooms. The only slight disappointment was the garden. We've both been very used to quite large gardens and ideally were looking for a bit of grass and a bit of earth for veggie growing. Sadly, this house had a courtyard style garden but it was a reasonable size with no reason why you couldn't turf it.
voucher / pendants / buttons
We asked the usual housebuyers questions about the boiler, double glazing, loft etc etc and all of our questions were answered by the agent. He knew we liked it. Because we did, we loved it.
We walked the shortish 15 mins back down to my mum's house and all the way kept saying it was 'our house'.
It was perfect.
The agent said he'd call us Friday to see what we thought but we were going to a wedding, so it would have to wait until Saturday.
The wedding was such good fun. It was a long term friend of my parents who I'd known since I was small. It was a gorgeous day and the wedding venue was spectacular. Right on top of some mountains with the most glorious view. All of my family were staying the night but as we had IQ we didn't feel comfortable leaving her in a room by herself, or it wouldn't have been fair that one of us had to sit with her until the other fell into bed. We booked a taxi around 11:30pm and all fell into bed pretty sharpish!
Gorgeous Fabric
Saturday morning was spent lazing around, a cooked breakfast freshened us both up and the parents came back around 11am (just in time for the rugby!). We sat and chatted about the house with my parents and they could tell we loved it. We talked money matters and how we'd afford it and promised that after all the moving we've done over the last 5 years, this would be our 'forever home'.
I excitedly rang the estate agents with our offer. They told us they'd convey it to the vendor and see whether they'd accept or not. Of course, we went in with a pretty low offer bit it was on the borderline of what we knew we could afford. We just had to wait and see...
Sunday was my birthday and I was well and truly spoilt. My gorgeous hubby bought me some amazing pendants for casting things in resin, beautiful wooden buttons and a gift voucher for My Fabric House. Eeeep! I used it to buy some gorgeous fabric bundles and fat quarters - very exciting! We had a BBQ at mum's house as the weather was still so beautiful. My little bro acted as head chef and there was so much food! We were all stuffed! My grandparents also spent the day with us along with a couple of mum's friends. We also had a visit from the lovely Samboy and G! I was well and truly spoilt rotten.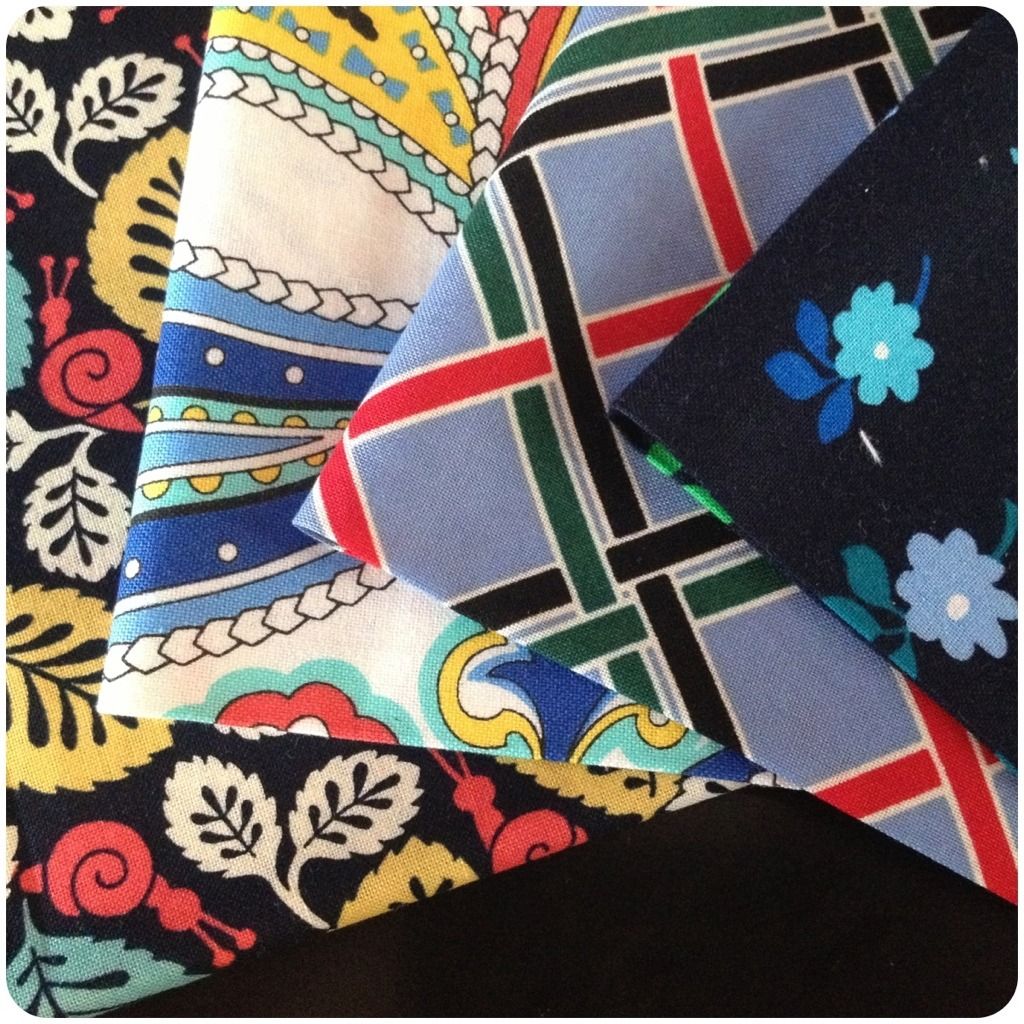 More fabric!
Monday came and we still hadn't heard from the agents, they were having trouble getting in contact with the vendor to let them know about our offer and we'd got a little disheartened by this. Maybe they were holding out on another offer? The whole of Monday was spent worrying that we weren't going to get the house, especially after we'd fallen in love with it!
Tuesday was time to go home and we packed everything up and were about to leave when I had a call from the agents. I jumped to my phone. The call wasn't what we wanted to hear, the sellers had declined our offer stating that they wanted about £10grand more than we offered and we just could not afford that, no way! We were gutted. We drove home on the verge of tears - both of us.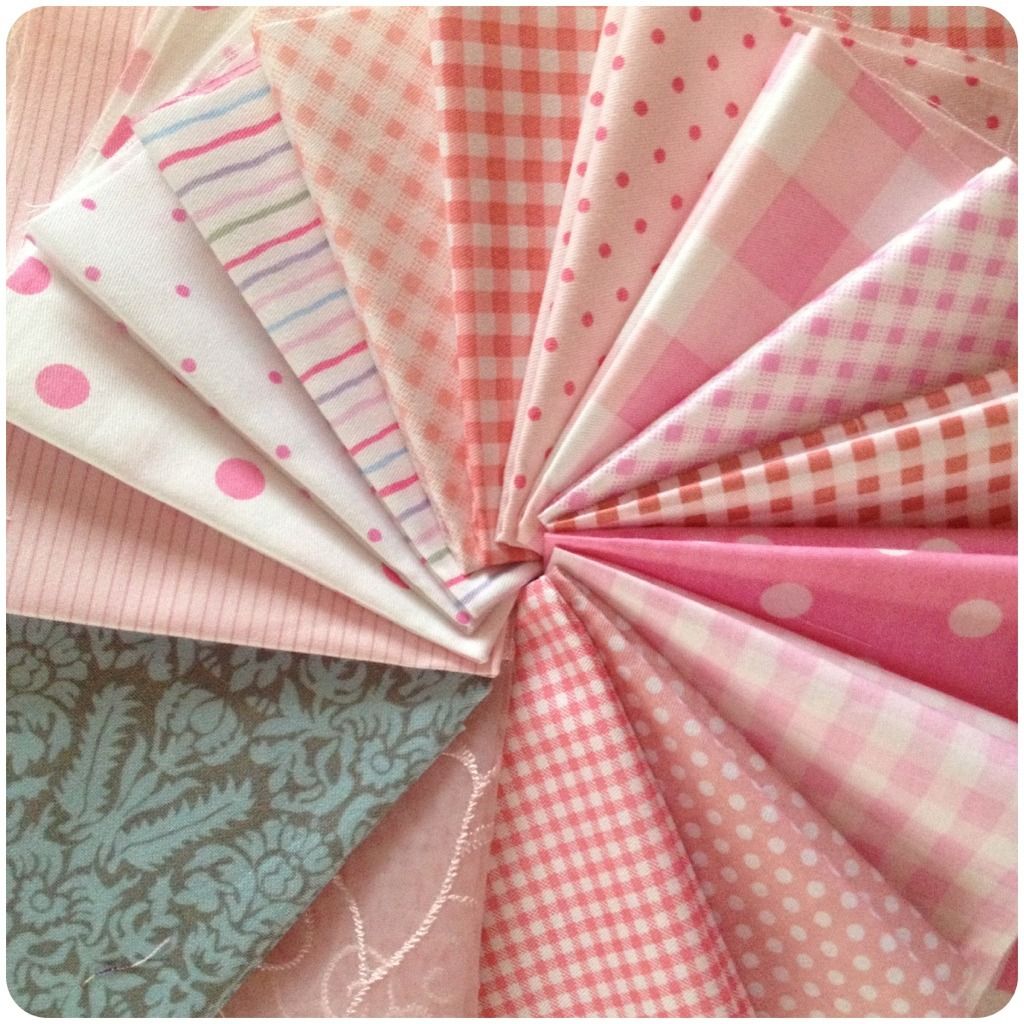 My favourites!
After the three hour journey we unpacked and chatted more about the house. We really, really wanted it. It was a tough call as we couldn't afford much more at all, especially as the price was already over the stamp duty threshold meaning that we'd have to pay out more cash than we could afford. We bravely (and maybe a bit stupidly) upped our offer, but not by much. We explained that we're ready to move, have the cash & mortgage in place and can get the sale through as quick as they liked. We anxiously waited for the call back. Maybe they couldn't get hold of the seller again? Maybe they thought we were taking the mickey?
Then the phone rang.
I jumped to it once again and halfheartedly answered, expecting the same response as the morning. To our delight the vendor had accepted our slightly higher offer! The house is ours! So, after that incredibly long winded post I'm happy to say that we've bought our forever home! The move is imminent and once the ball starts rolling we could be looking at moving the beginning of July! I am so so so so excited. I can't wait!!