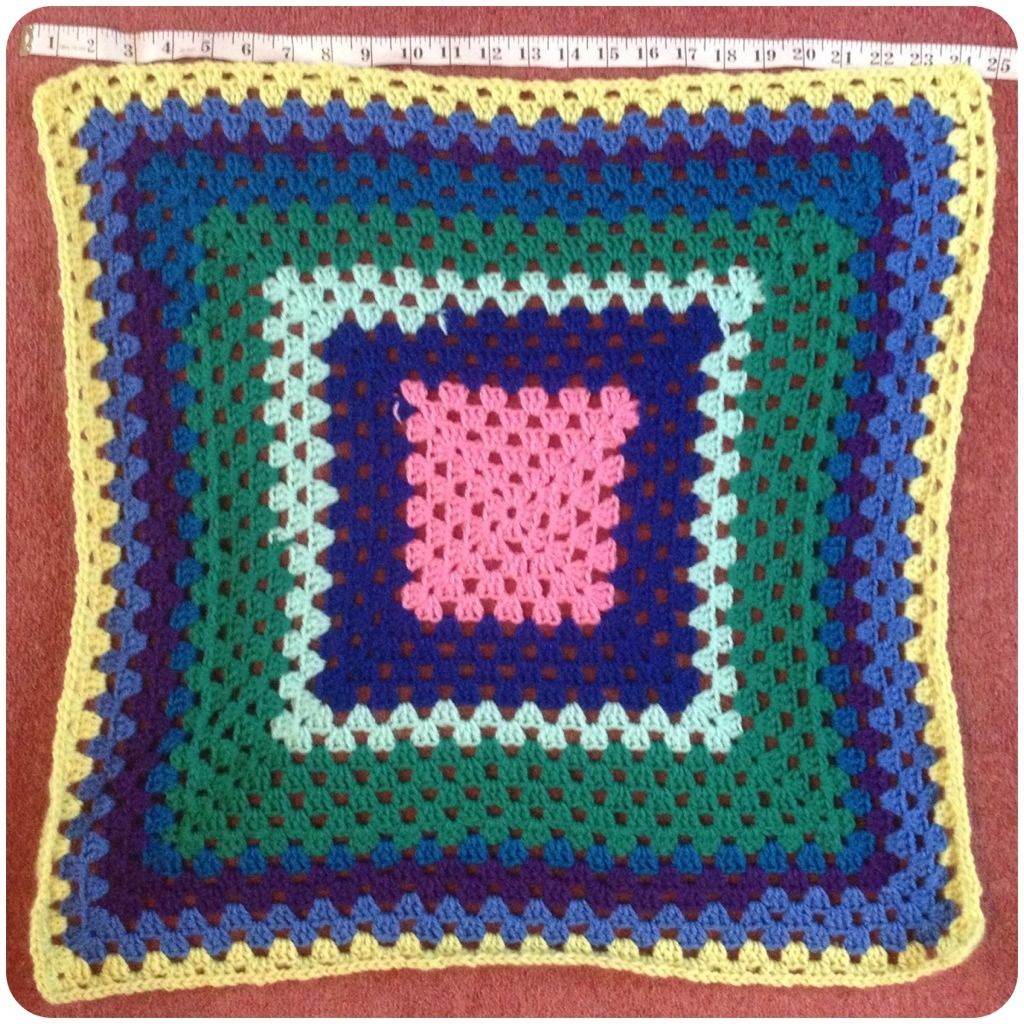 The huge granny square is coming along OK. I can just about manage a round a night at the moment but as they're taking an AGGGGGEEE to complete, they're limited. I often find that if I'm doing lots of repetitive stitches like on this blanket, which is a gazillion double crochets, I start to get RSI pain in my wrist and hands. I do try and switch up my needle-holding style every few rows but it doesn't seem to help the pain - just slows me down!
I have also started on another project. While rummaging in the acrylic yarn box I came across two part-balls of hayfield bonus aran (worseted to my US readers) and thought, I could make a nice Spring cardi out of that. After a bit of searching on Ravelry with the keyword cardigan and size 9mm hook (yes, I was feeling lazy) I found
this GORGEOUS cardigan
. It's modelled by the fantastic Erykah Badu (love her!) and is from Vickie Howell's book
Pop Goes Crochet
. I have seen this book in a local buy-everything-for-cheap shop. I may go back and get it...
Isn't it gorgeous?
The pattern is for a calf length cardigan but as I'm such a short-arse I decided to alter the length and make it mid thigh length. It's crocheted completely in Arcade Stitch which is one I've never worked with before and I have to say I LOVE it. It's a relatively simple stitch once you get the hang of it and it looks fab.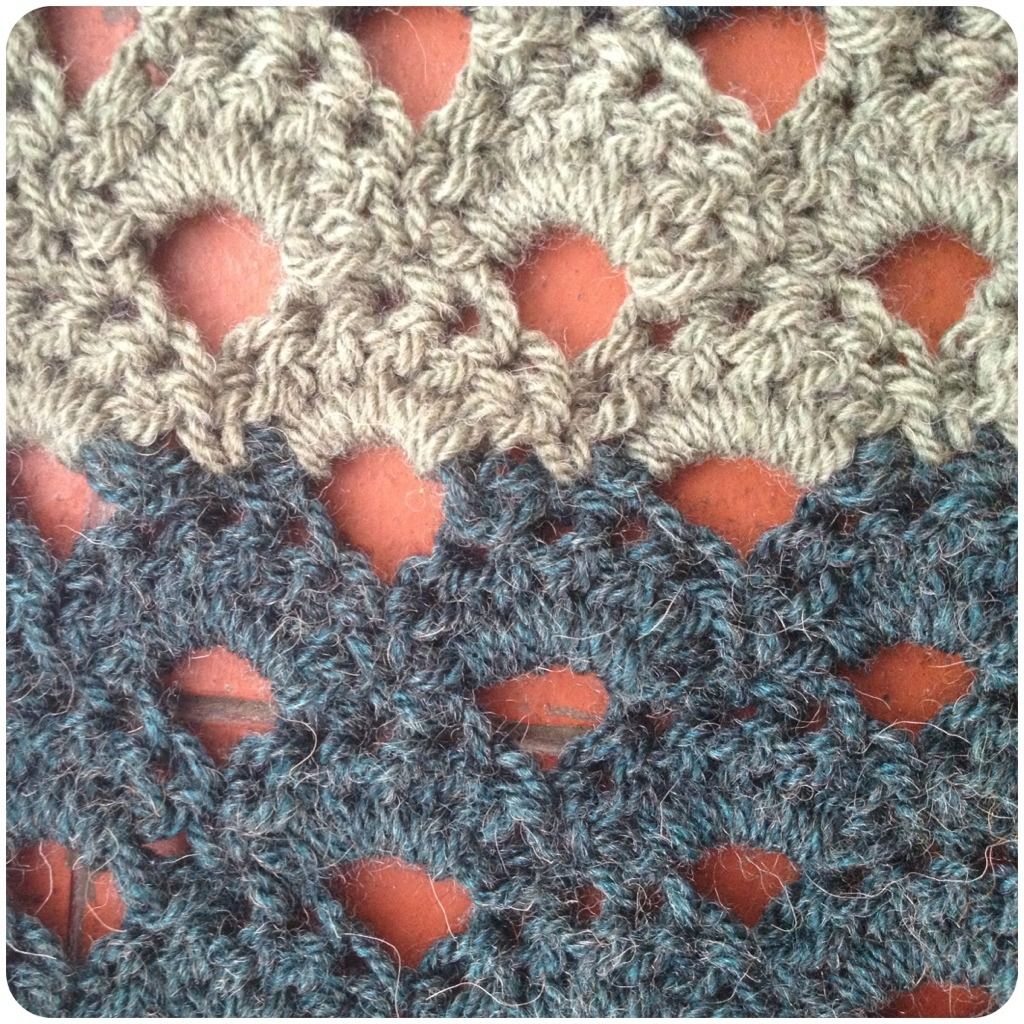 The two colours of aran I had were Olive and Heather so I decided to create a striped version.
I finished the back piece on Monday night and made a start on the left front side piece when the unthinkable happened. I. RAN. OUT. OF. YARN. nooooooo!!!! I had no idea that the arcade stitch would use that amount of yarn. Oh well, good job they're on 3-2 at Hobbycraft at the moment! Hahaha
I hope everyone enjoyed the long weekend. What are you crafting at the moment? Anything for a new spring wardrobe?