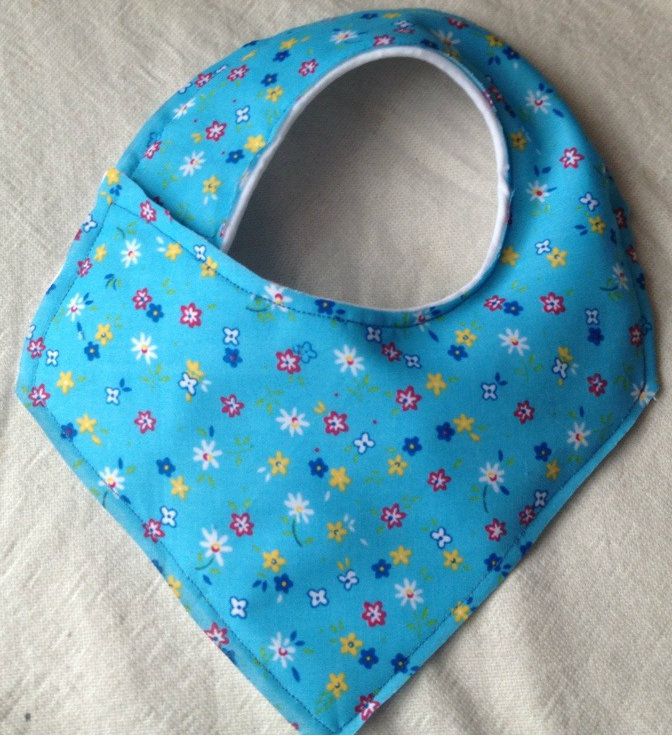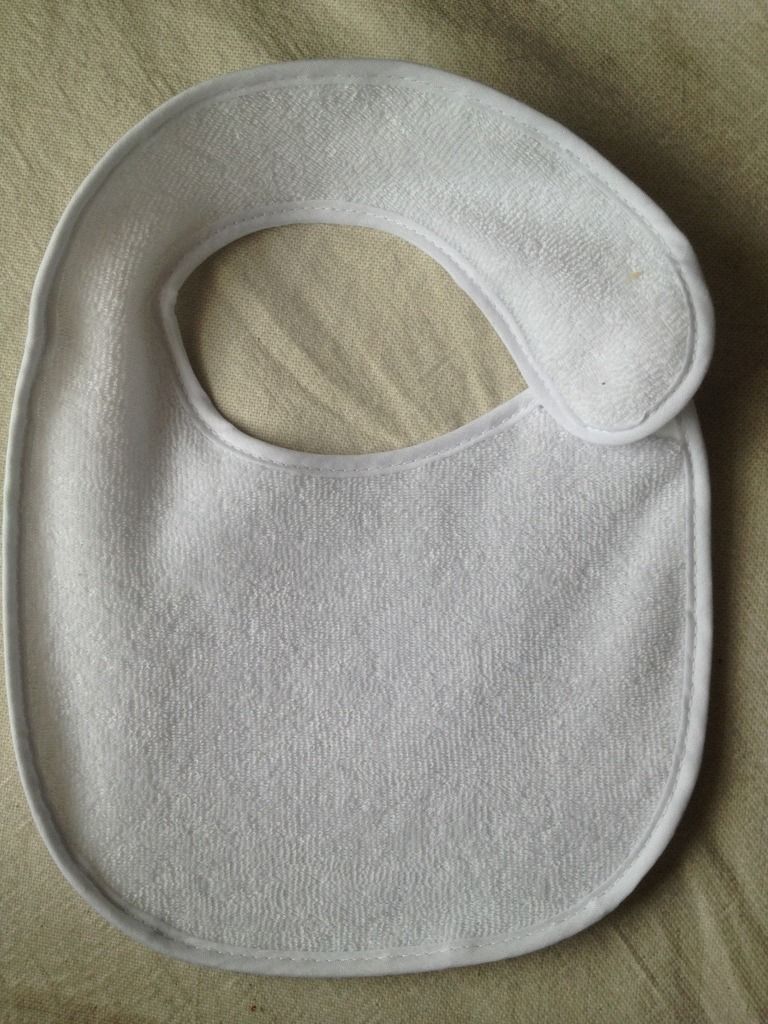 For some reason we were given LOADS of bibs when IQ was born. While it is a very thoughtful gift and I'm sure once she's eating solid food she'll be getting through loads a day, currently as a breastfed baby she doesn't really use them. She does however DRIBBLE LIKE MAD. There's almost always a frothy dribbly beard below that gummy smile of hers. I saw bandana dribble bibs in Mothercare and they were £5 for two, which isn't bad but with a box full of bibs going unused in the nursery I couldn't part with the money. So I refashioned a boring old bib into a nice quirky bandana bib. It took me all of 5 minutes.
What you'll need:
One bib
Fabric of your choice (cotton or jersey will work best)
Scissors
Set square or anything with a large right angle
Pen
Sewing machine / needle and thread
*note* If your bib was like mine, it had a flannel front with a plastic back. I left the plastic backing in place but you can always remove it.
Instructions:
Step 1:
Take one boring white bib. Using your set square, draw a triangle ON THE BACK of the bib. Cut along your lines.
Step 2:
Trace the shape of the newly cut bib on the the REVERSE side of your fabric. Cut.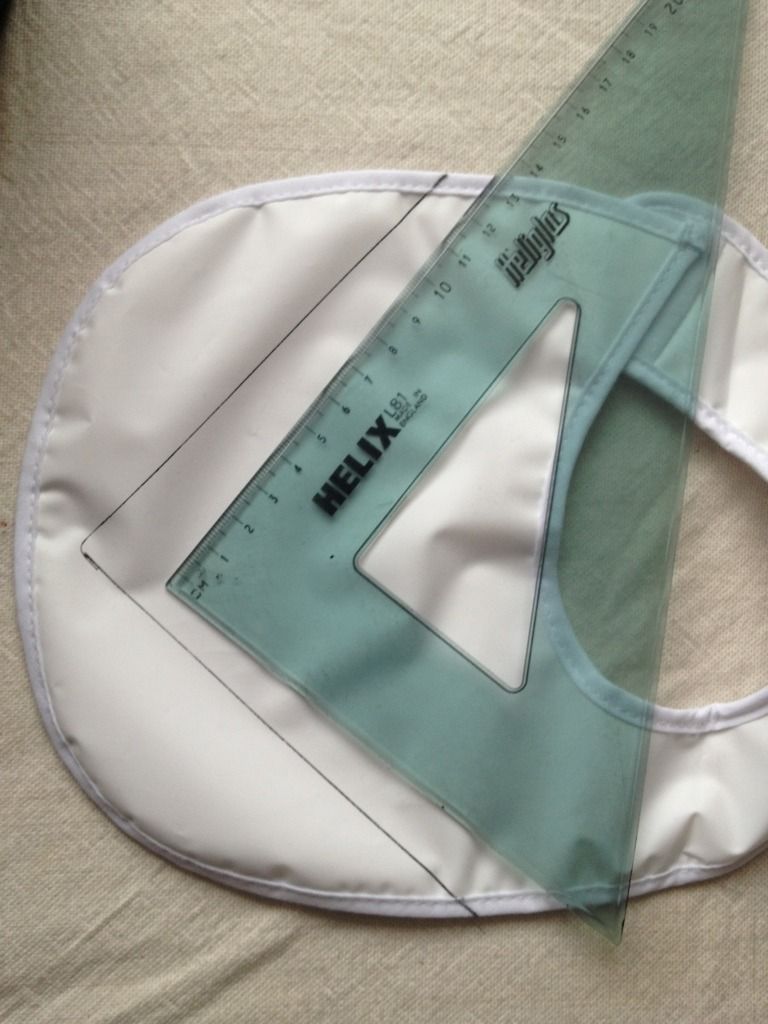 Step 3:
With WRONG sides together, sew all around using your sewing machine. Make sure you leave a space for the velcro fastening (not sew over it like I did and have to unpick).
Step 4:
Tidy up your edges with your scissors and you're done.
Congratulations, you now have refashioned a boring old baby bib into a funky new reversible bandana dribble bib.