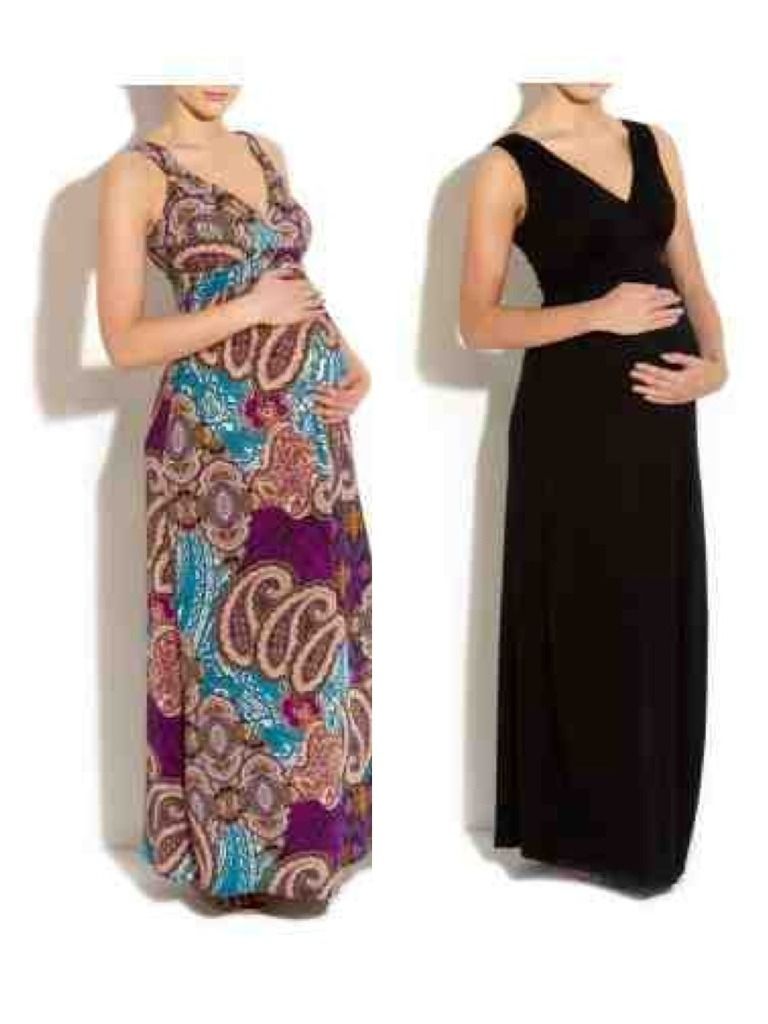 My weekend was full of all things baby. I have a wedding on Saturday and waited until now to buy an outfit because you can garuntee if I'd bought something a few months or even weeks ago, it wouldn't fit me now. So I strolled around the shops on Saturday doing my usual determined to find what I don't know I'm looking for kind of shopping. That's my usual approach to shopping. I'm really great at it but any other I suck at.
I had prepared myself by doing a little looking online and knew the best places to look. I managed to buy two dresses, both of which I adore, from the New Look maternity range. I was shocked and a little surprised (and pretty damn happy) to find that even the size 8 maternity wear was a little on the big side!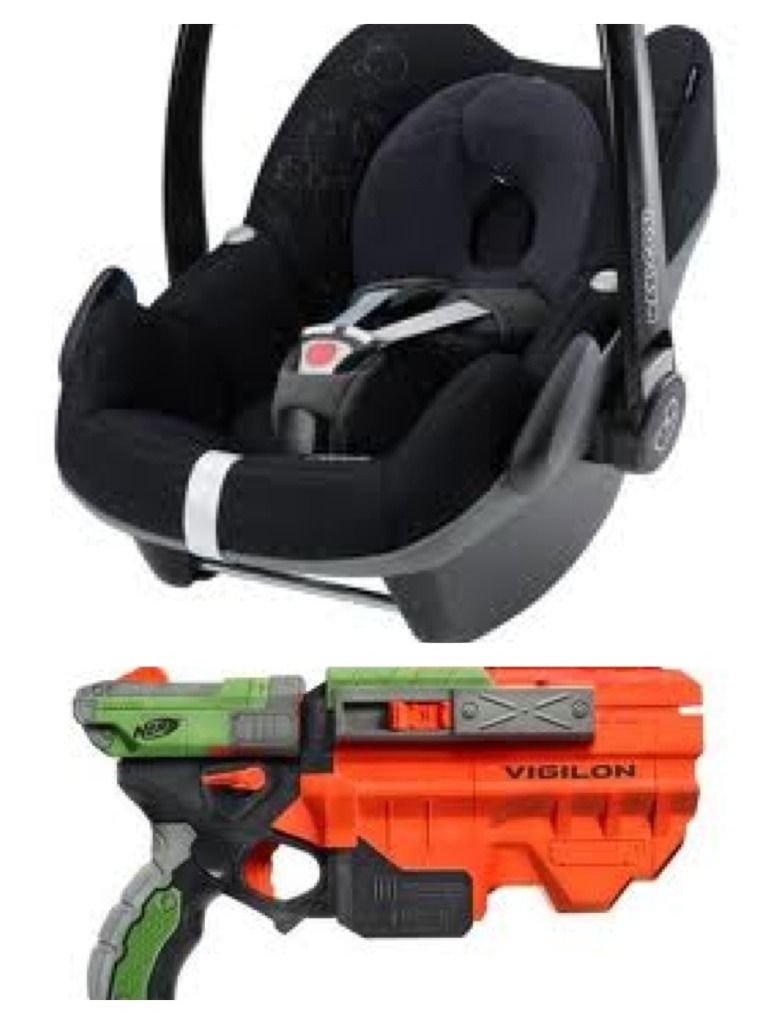 Sunday was more baby focused. We went to Toys R Us and headed straight for the Babies section. My parents were kind enough to give us a little bit of money which we decided to spend on a new car seat and base. It was important to get a car set that will fit our second hand quinny so we made sure what we were looking for before we went. We decided on the Maxi Cosi Pebble and the Family Fix ISO-Fix base. I really like this car seat as it has a rubber bumper on the outside and feels much more sturdy than the cabrio-fix. The base has as sensor that flashes and beeps if it's not installed correctly and is also suitable for the upgrade to a larger child car seat for further down the line.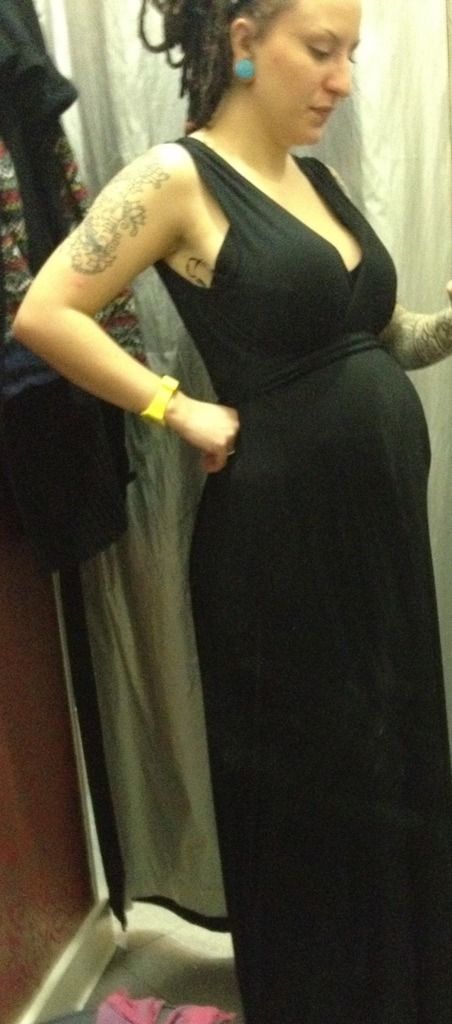 Before we left Toys R Us Andi got himself a Nerf gun to shoot the cat. Yes, I said shoot the cat. He's taken to loitering(with claws and teeth) around the plug sockets and cables. While we can squirt him with the water pistol anywhere else in the house that he chooses to be a pain in the ass, we can't go soaking the cables and plugs. That would be silly. So Andi treated himself to a Nerf gun and now arms himself every evening against the cat who's determined to be a royal pain in the ass. Andi's only got to load the thing and the cat goes running, so we haven't even had to use it yet!
We also needed to get some more adaptors to fix the Pebble to our Quinny and asked the girl in Toy R Us who, although nice, was totally clueless. I did say that we'd have to order them as spares but she insisted we needed to phone Quinny and get them from there. I know this is not true as I've seen a few forum posts where people had got them from Toys R Us... oh well, their loss as we went to Mothercare instead. The girl there was very helpful and ordered us some, but not before looking in the back of the shop for any spares! I was also very surprised that at £25, they were cheaper than the adaptors for the Mothercare own brand buggy!
So all in all it was a busy, fun and rewarding weekend. I'm not going to do a full 23 week pregnancy update, just a crappy photo of me trying one of the dresses on during my shopping trip on Saturday.
Hope everyone had a lovely weekend! x