Peppermint marbled Christmas sugar ice mice are so easy to make and they're loved by most!
This recipe makes between 10-14 mice
Ingredients:
450g of icing sugar (sifted)
1 tsp lemon juice
1 tsp peppermint extract/flavouring
1 egg white
red and black food colouring
What else you'll need:
String or elastic cut into 5cm pieces
Wooden skewers
Flat baking trays lined with baking paper
How to make:
Step 1 - Whisk the egg white in a large bowl until foamy.
Step 2 - Stir in the lemon juice and peppermint flavouring.
Step 3 - Gradually add the icing sugar until the mixture comes together in a stiff dough.
Step 4 - Knead the mixture until it's smooth.
Step 5 - Make a small dent in the mixture and add a SMALL amount of red food colouring. Knead again until the dough is marbled.
Step 6 - Take walnut sized balls and roll until smooth on the surface. Then roll into cone shapes. Pinch two ears at the front of the smaller end.
Step 7 - Make a small hole at the fatter end of the cone and insert a piece of string/elastic. Lay the mice out on a flat baking tray lined with baking paper.
Step 8 - With the thin end of a skewer, make two black dots for eyes and one red dot for the nose.
Step 9 - Leave to dry for a few hours and enjoy!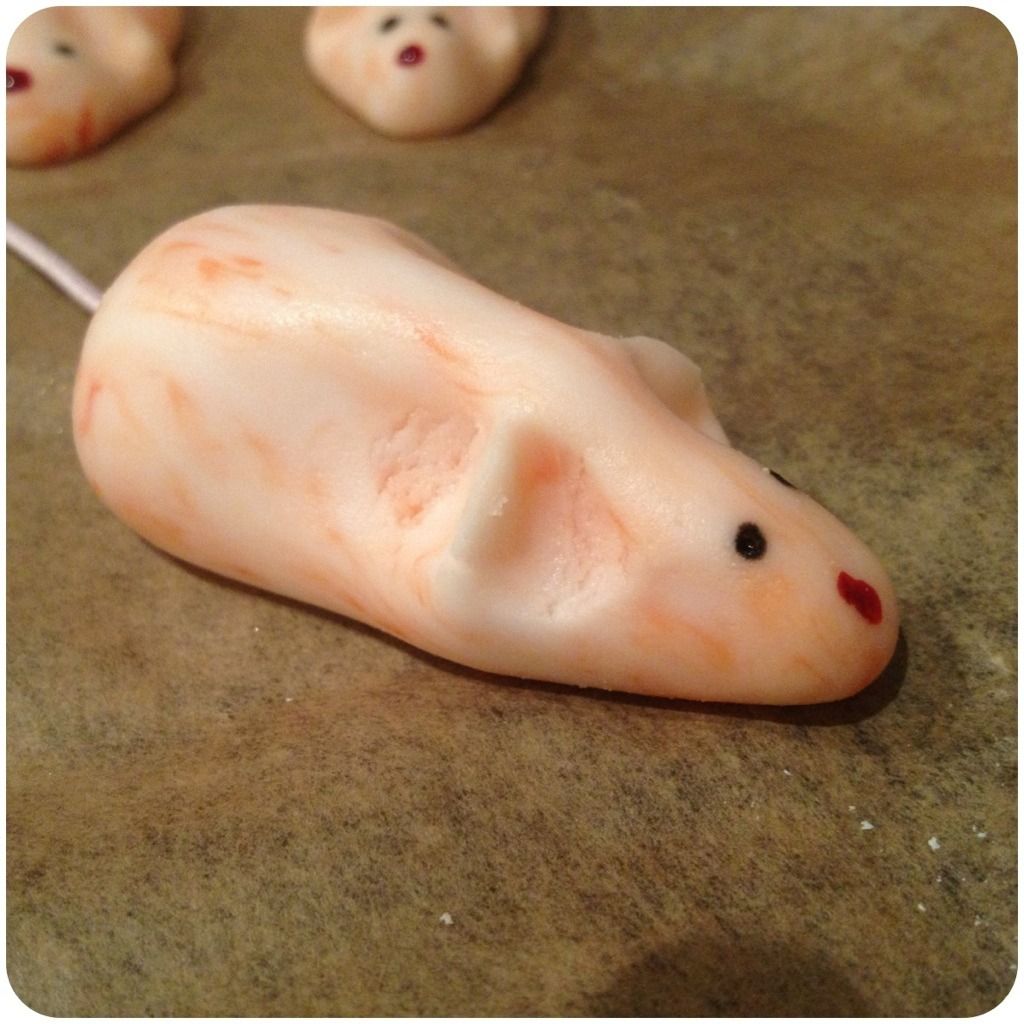 Why not make a mouse for each member of the family?