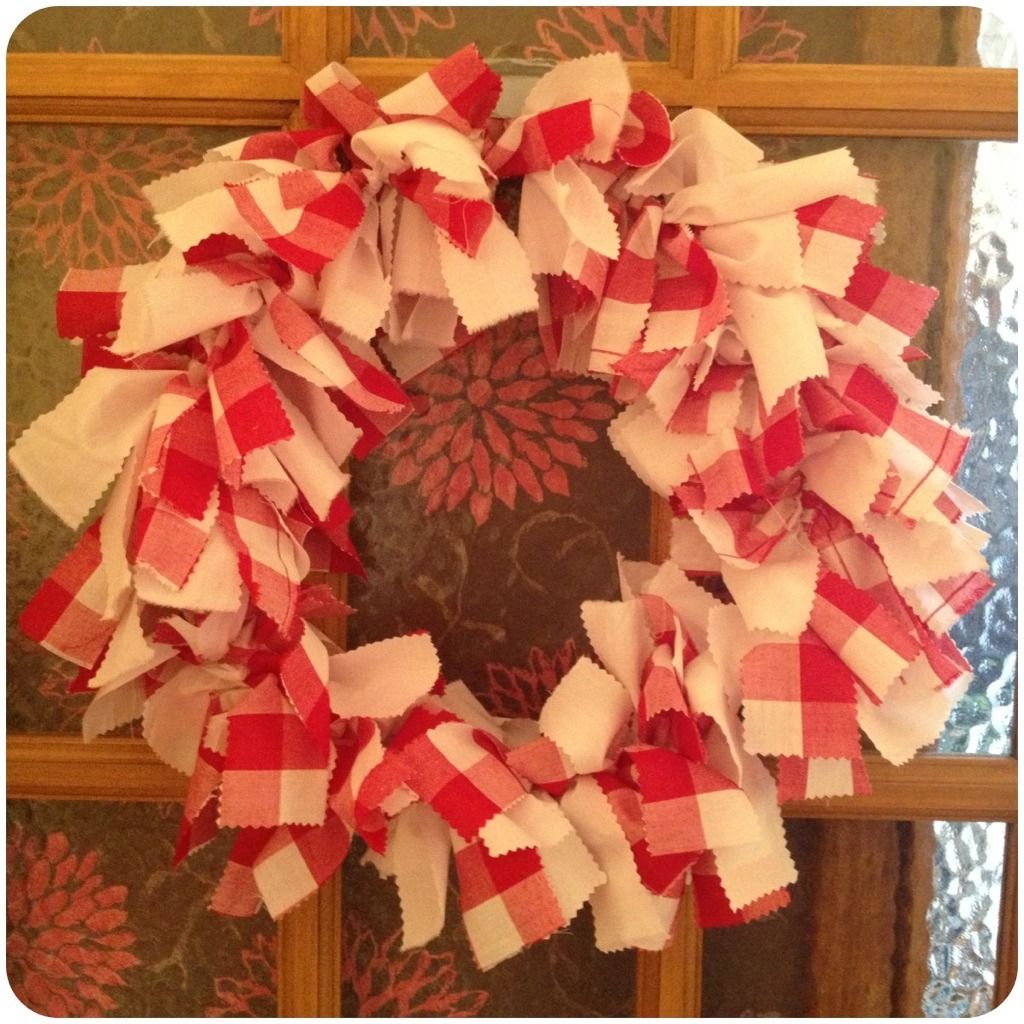 When visiting my local yarn store last week,
Knit Wits and Crafty Bits
(awesome name), I saw that they had a fabric wreath for sale. Of course, it was handmade and very lovely. I thought to myself "hey, I could make that!".
I managed to find time to craft over the last week and as Christmas is around the corner I decided to make two of these fabric wreaths. One is supposed to be for my mum and I'll hate parting with it so I may end up making another! This is so simple to make and should only take about an hour, great as a gift for friends and relatives.
The first wreath I made was with a selection of fabric and ribbon and the second was just made with fabric.
What You'll Need
Fabric, at least 2 different colours about 1 metre each
Ribbon
Scissors, although pinking shears worked best for me
Gardening or stiff craft wire
Wire cutters
A circle to use as a template for the wreath, I used a circular pillow but a large dinner plate would work also
How To Make It
1 - take your wire and wrap around template circle a few times, cut wire and wrap ends around. Fasten down with tape if the ends are sharp.
2 - cut your fabric in to 7inch long by 2 inch strips.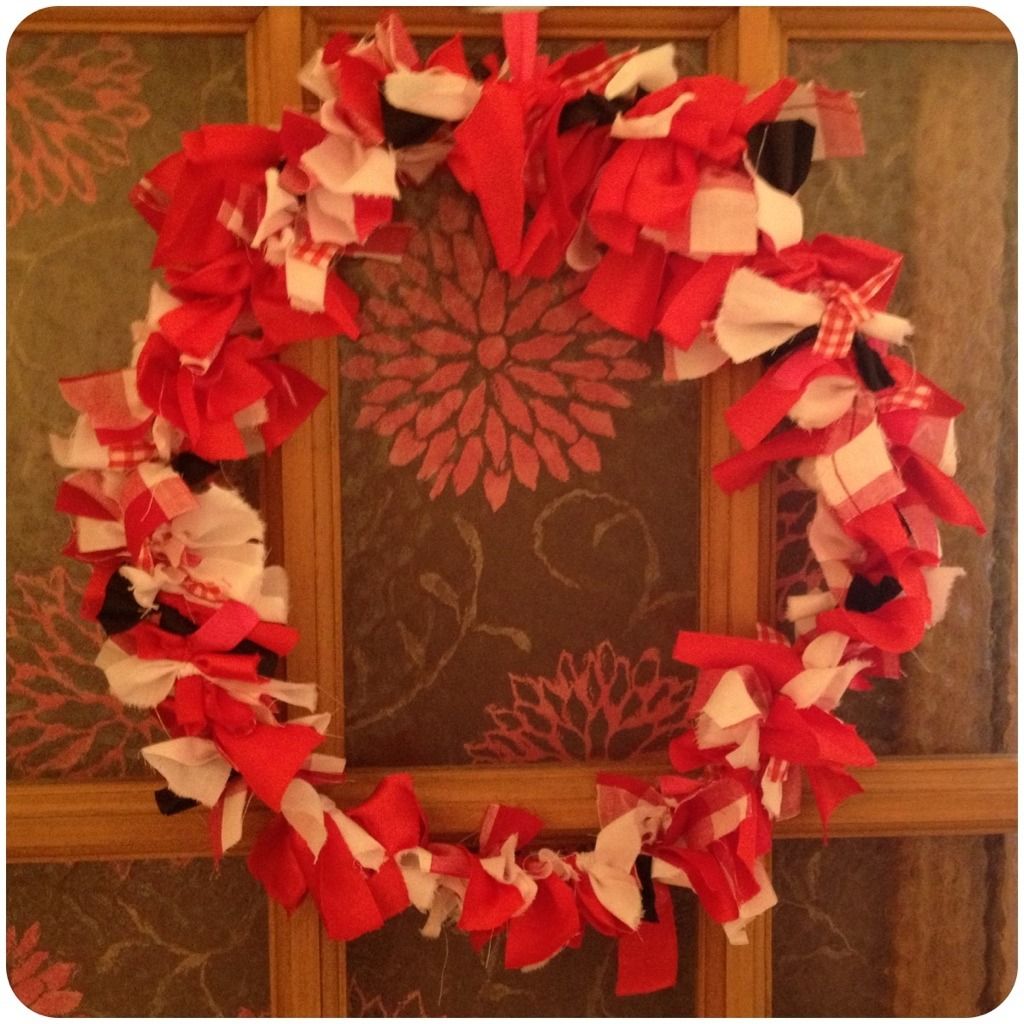 3 - Start tying the fabric strips around the wire, packing them closely and alternating colours. Try to tie the knots in different directions to make the fabric "splay" out.
4 - keep tying until the wire is completely covered.
5 - take a 10 inch long piece of ribbon and tie a loop around the wire.
Done! Easy peasy!