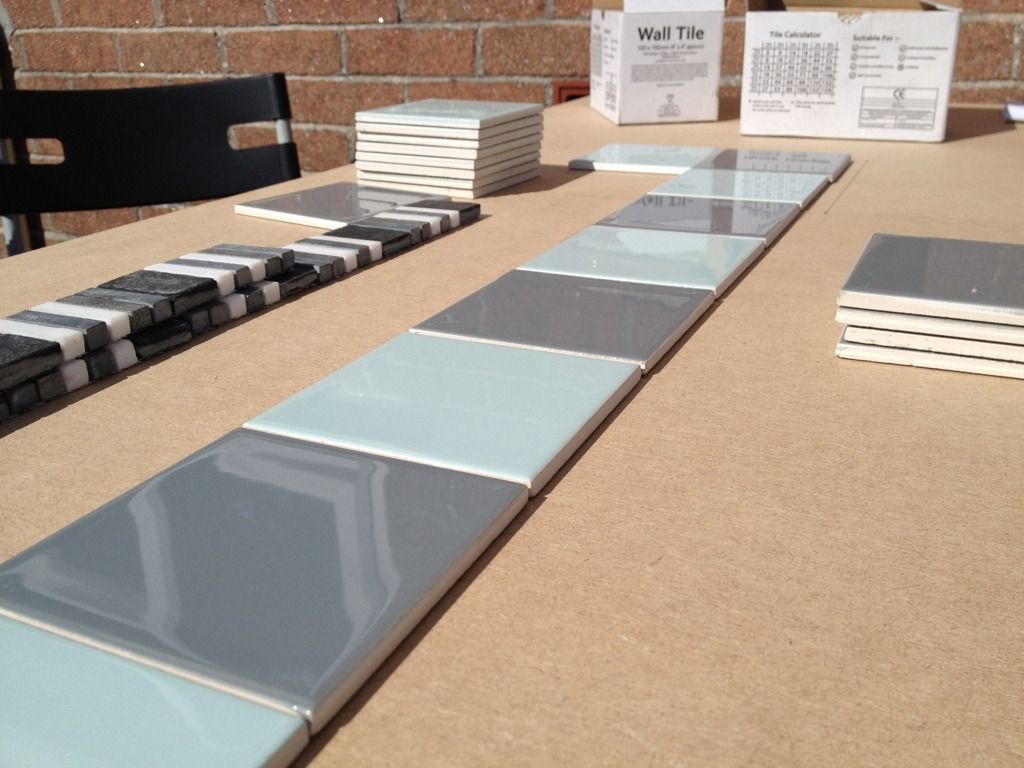 Last weekend the husband and I started on a long overdue DIY project. Since moving into this house last September, there were a few things about the kitchen that bugged us. Overall, it's an amazing room. It has space for a small dining table, more cupboards that I know what to do with (even though they're all full), plenty of worktop space and at the jealousy of my mother, it also has a pull out wine rack.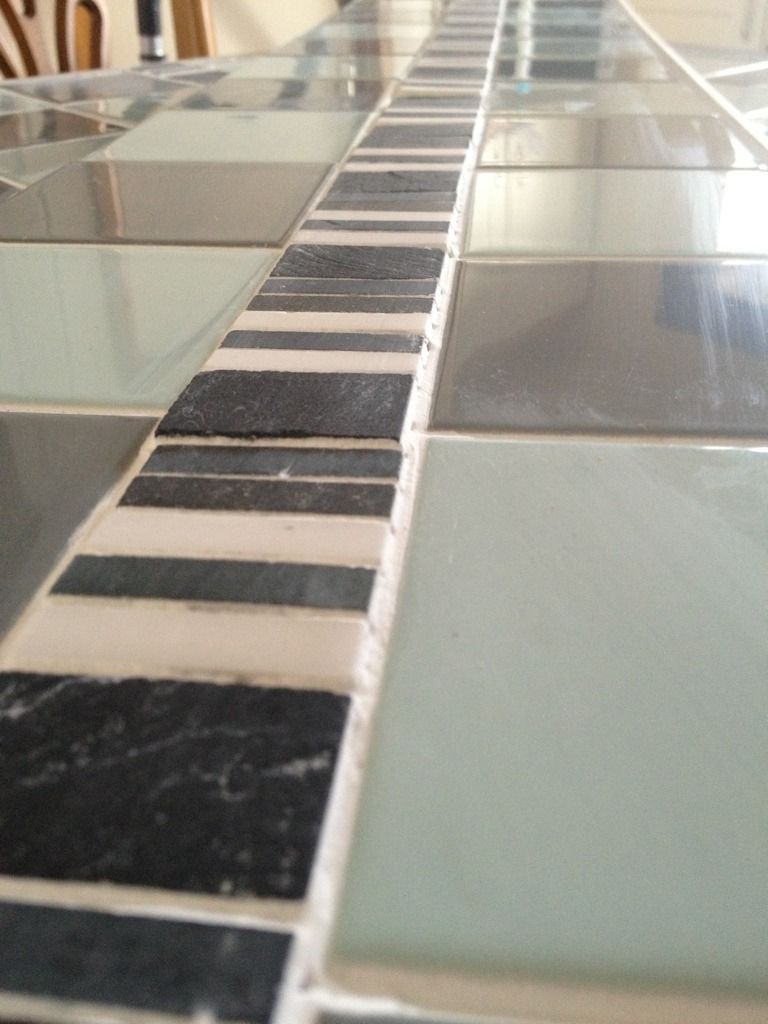 However, it does have a uselessly small circular sink which will result in you reaching for a knife to jimmy out a mis-placed plate. The walls are clad with wood, thankfully not to god awful pine clad walls of the 70s, this is tastefully done and when painted cream, gives our kitchen a country cottage feel. The only problem with this cladding is that when you wash up or cook, it results in the paint peeling off the wood and the wood itself starts to warp. We were especially worried around the sink area as I'm someone who cannot wash a single cup without soaking myself and everything around me. The water would regularly disappear in the gap between the wood and the worktop and I dread to think how moldy and blackened behind the worktop is as a result.
We decided to try our hands at making two tiled sheets, one for behind the sink and one for behind the hob to try and save the wood. We trooped around our local B&Q (home DIY store) and bought some supplies:
MDF board
10mm square tiles and some accent tiles
Tile spacers
Tile adhesive and grout
Grout spreader
Wooden edging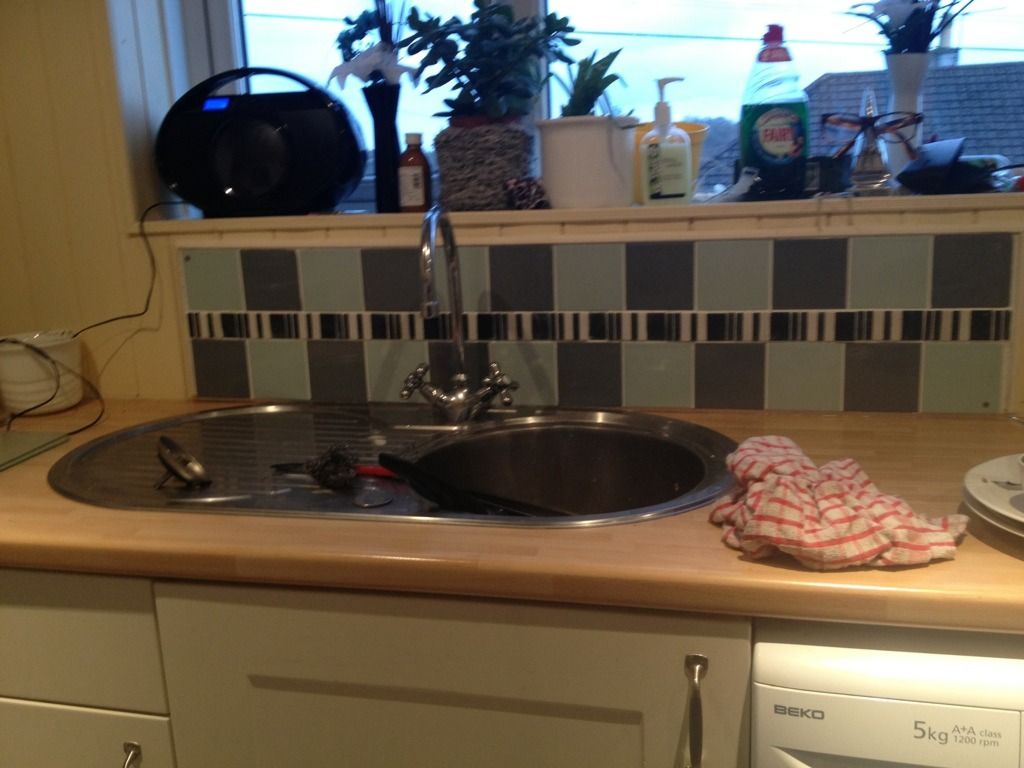 The stupid sink and the lovely tiles
After measuring the areas to tile and arranging the tiles on top, we cut the MDF board and edged it. We then coated the whole thing in a PVA glue and water mix to ensure water tightness before tiling. We then covered each piece of wood in tile adhesive and set to work laying out the tiles. I'm so glad we bought the tile spacers, they were an absolute god send and ensured that our tiles went on evenly and nicely spaced. We left the whole thing for 24 hours before applying the grout and finished the whole thing off by paining the edging the same colour as the wood cladding.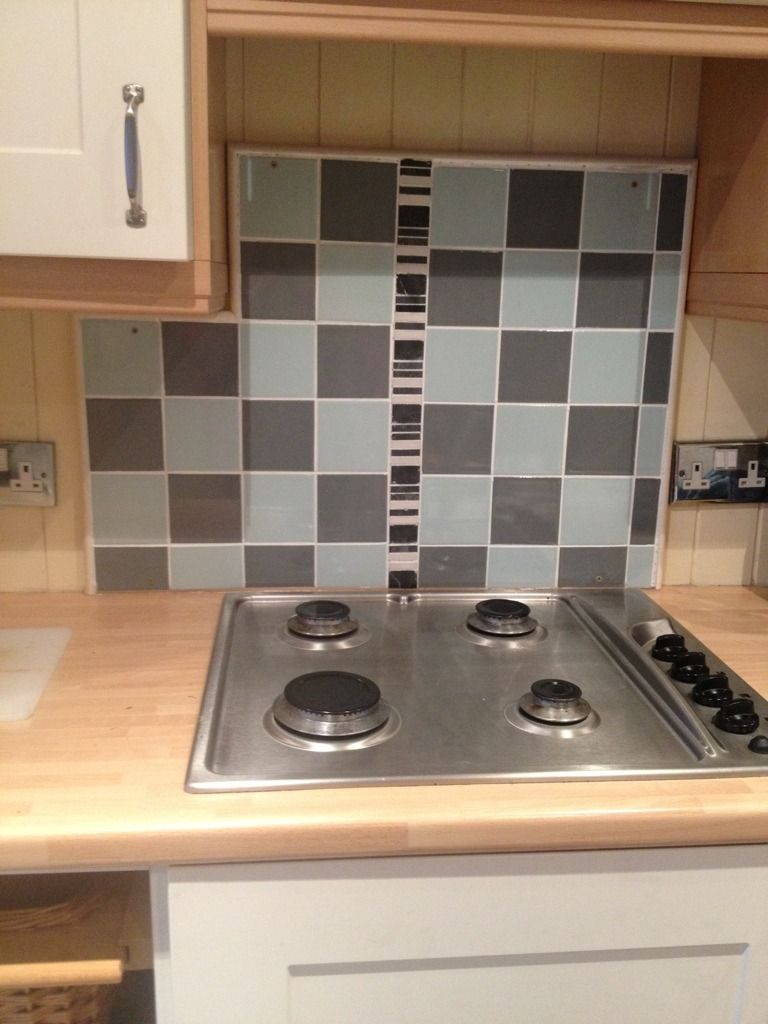 The hob
Voila!
Two (almost) professional looking tiled boards for our kitchen.