It's the time of year to reap the rewards of my vegetable growing hard work. There are a lot of things still growing in my garden but today was the day to harvest the carrots and parsnips. They have been growing in large plant pots since the spring. Needless to say, I was very excited to harvest.
I tipped the pots out onto a large plastic sheet to catch the soil (so I can re-use it) and sifted through the veggies.
Unwittingly I have become a master of growing small but perfectly (most of them) veggies! Go me! I have lots and lots of small carrots and parsnips so I'm going to freeze those. I can't wait to try them, I hope they're going to be yummy!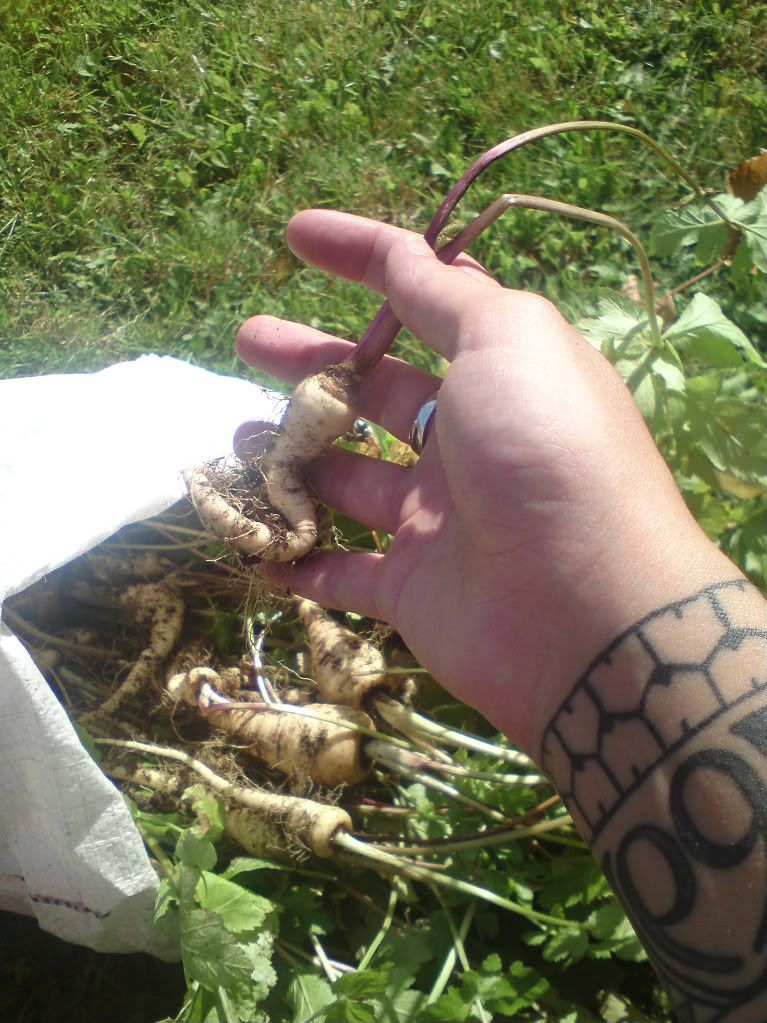 Curly Parsnip!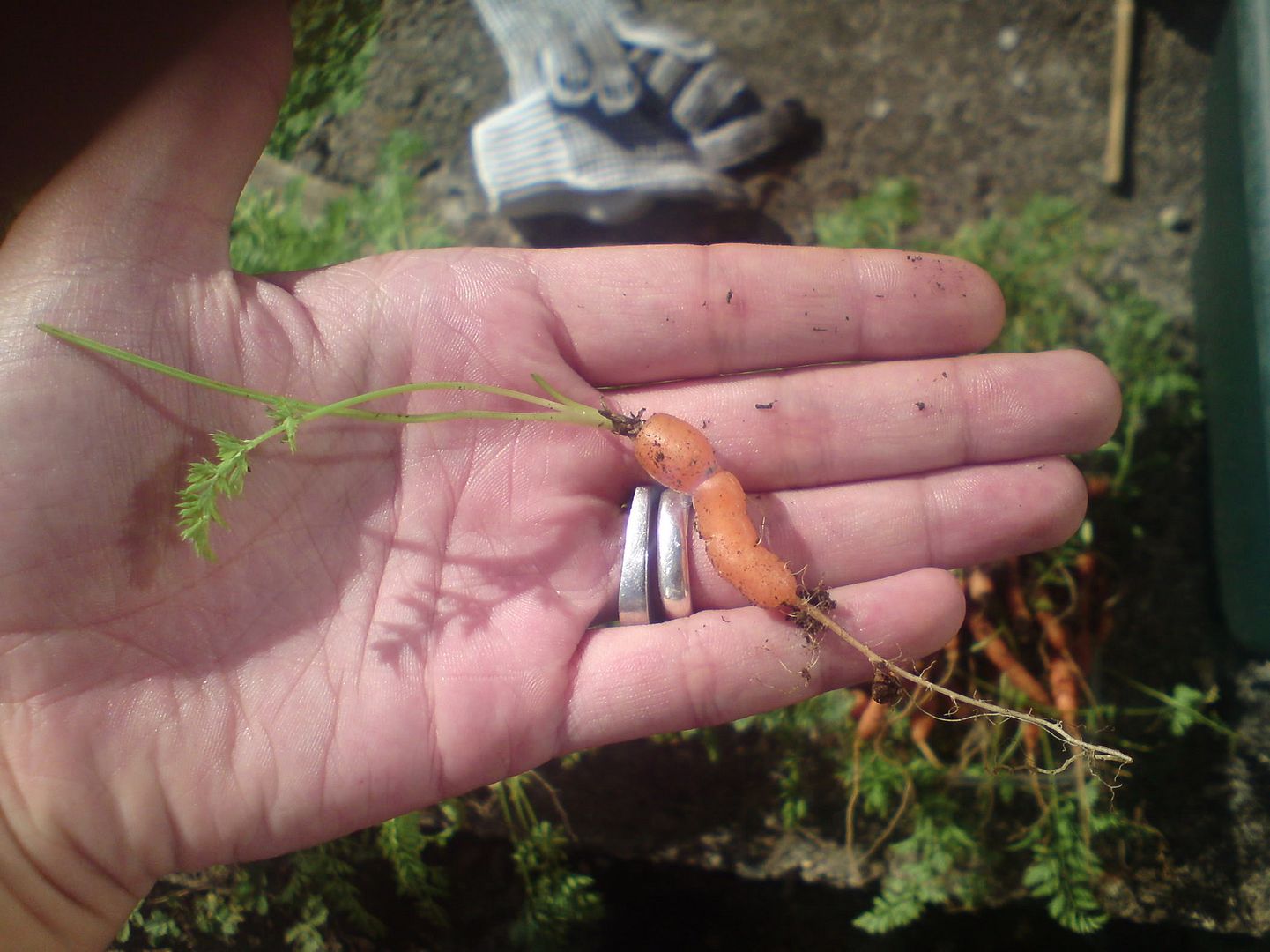 Tiny Carrot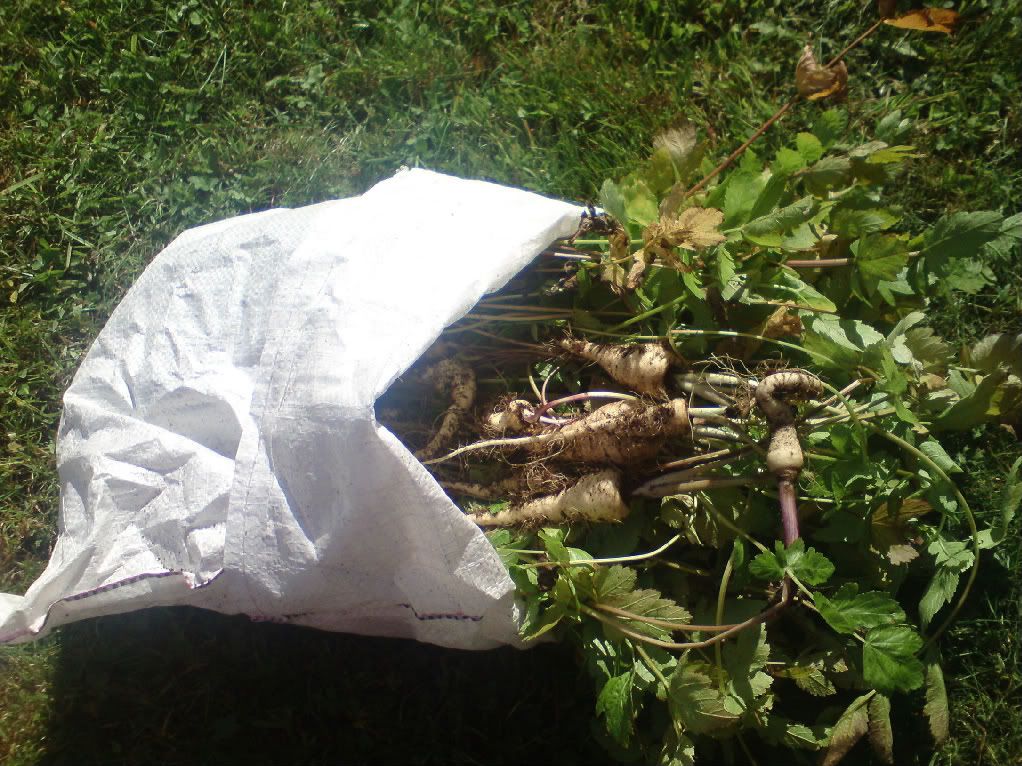 Bag of Parsnips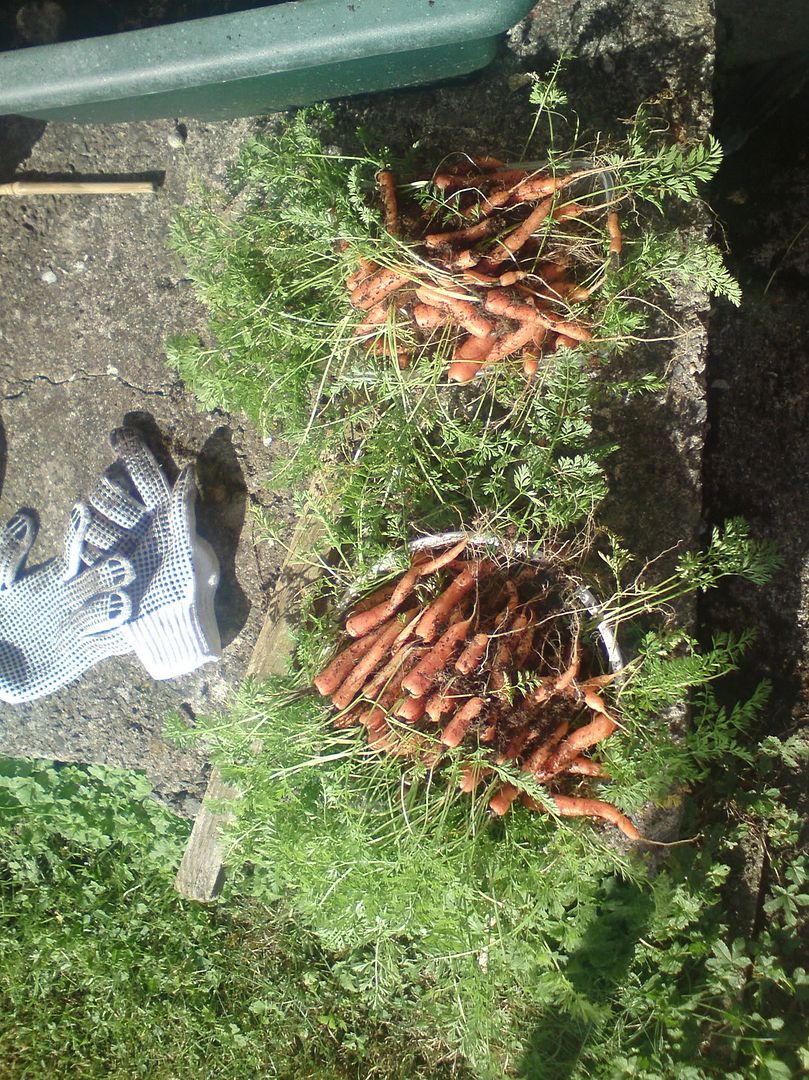 Lots of Carrots
While I was gardening, Afeks (the husband) decided to spray paint a very pretty flower on our shed.