In my post yesterday were pictures of the fabric I was going to use for my project.
I have finished two parts of the four part outfit.
The design is based on an Elizabethan evening gown and it comes in two parts, the over dress (polka dots) and the underskirt (skulls). The dress has a fully lined and fitted bodice (Samboy, you were nearly right!).
It's not something I would personally wear, but I have a friend who always dresses incredibly. She has a wonderful sense of individuality and can pull off outfits like this. Because of that, I'm going to name this dress after her, Nikisha.
Please let me know what you think of it :)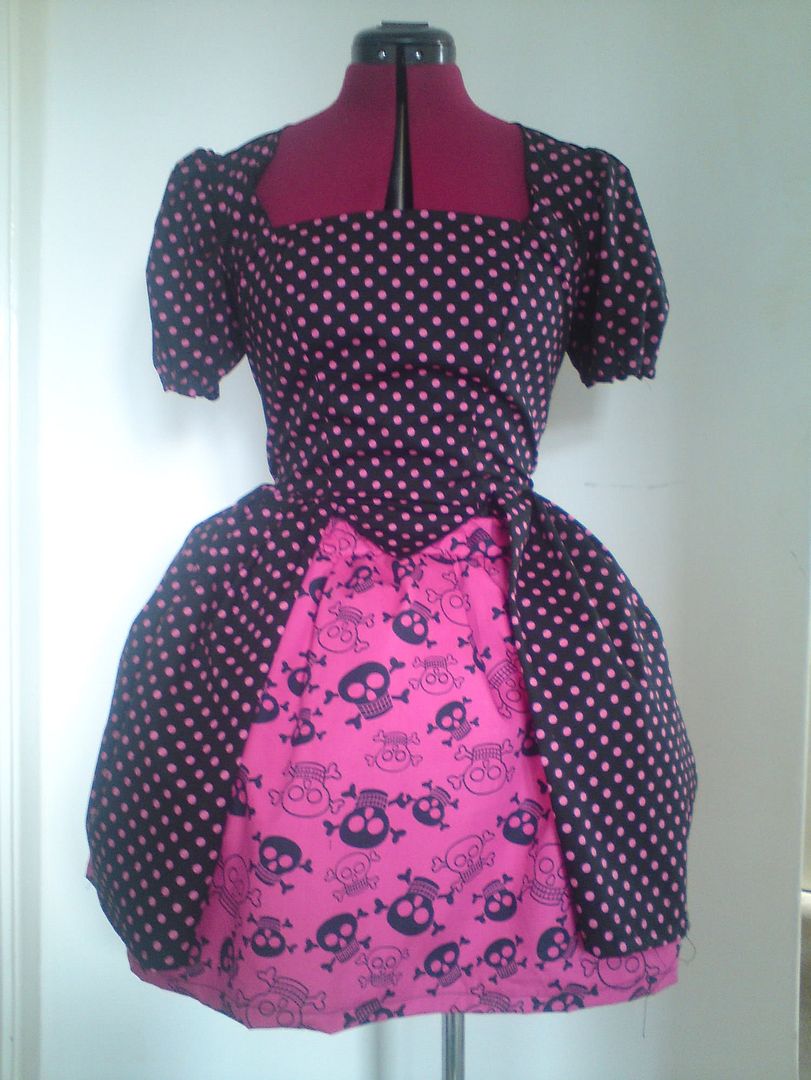 Nikisha Dress - Full View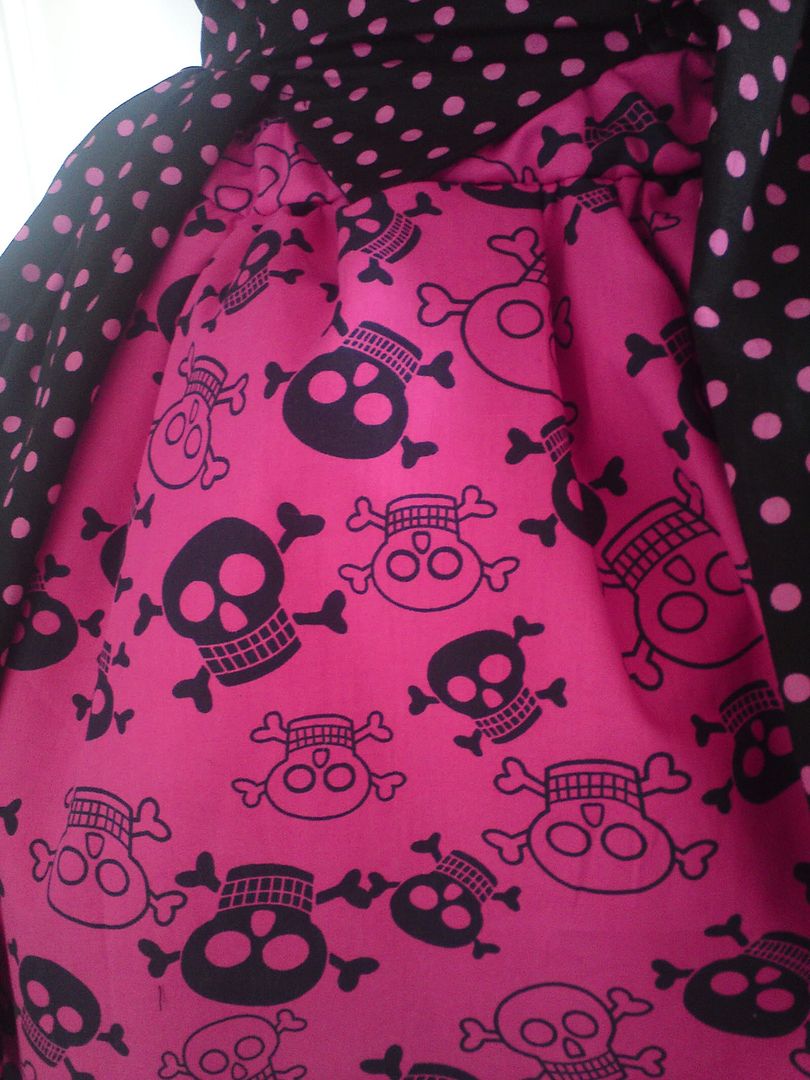 Nikisha Dress - Underskirt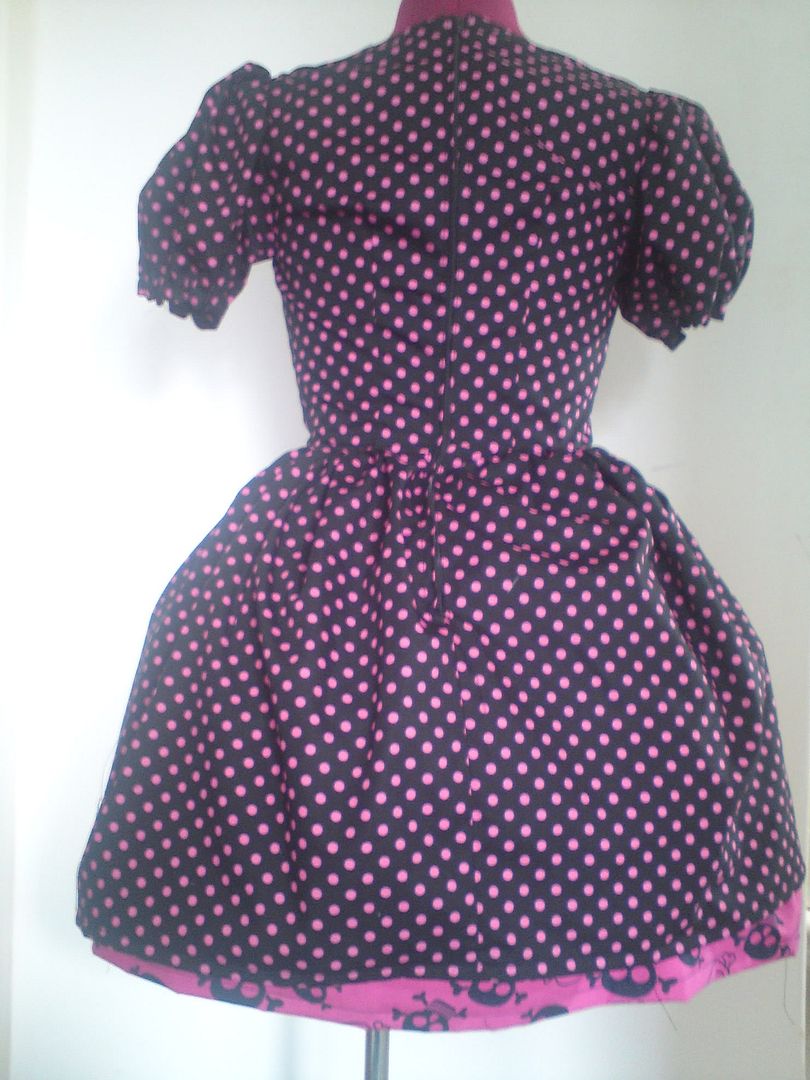 Nikisha Dress - Back View